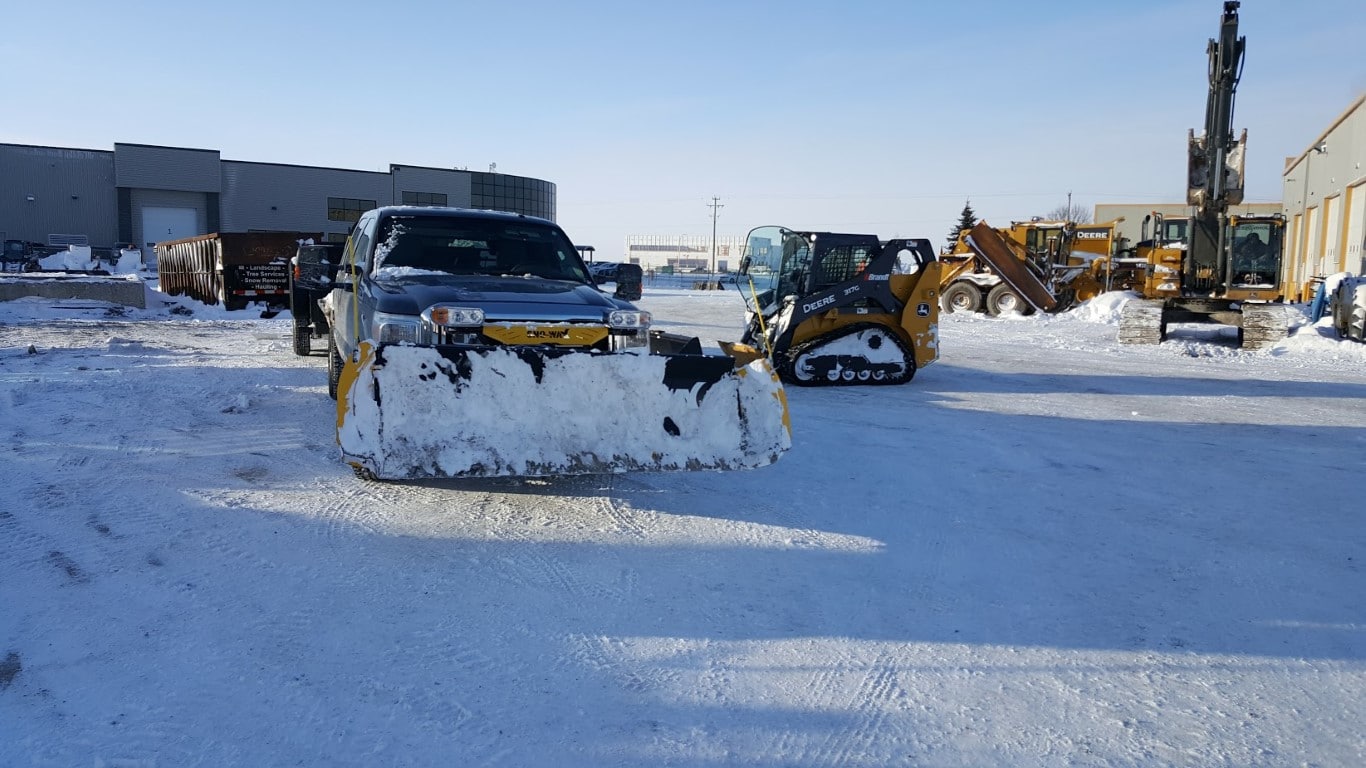 Are you looking to hire a new snow removal company for your residential or commercial snow plowing and snow removal services this winter?  You don't want to choose a snow removal contractor based on only a good impression as they will only be as good as the services they actually provide.
Here are several things you should consider before making the switch.
Proper Snow Removal Equipment
Snow removal equipment should consist of more than a pickup with a plow, especially for commercial snow removal services.  Snow fall is unpredictable and varies from one year to the next, this can make it difficult for companies to take on the expense of running the proper equipment.
At Terrace Snow Removal we use a variety of equipment to keep our clients properties clear of snow.  We have a fleet of trucks equipped with proper snow plows, we use skid steers (bobcats) to push the snow into piles and/or load it into our trailers, these are awesome pieces of equipment for tight parking areas or driveways where a standard snow plow mounted on a truck might not be as efficient or as safe.  We have several large dumping trailers that we use to haul the accumulated snow off-site.
Our equipment is newer and we have a rigorous maintenance schedule that we adhere to with our equipment to minimize the chance of a breakdown during the busiest times.
Don't Fall For Low Pricing
One of the tactics often used by snow removal companies looking for work is to offer low pricing, compared to competitors.  This often leaves the door wide open for charging the client extra for additional work or time to clear the unpredicable amount of snow that may fall.  If you're hiring a snow removal company based on their pricing and pricing alone, you may find yourself in a bind in the middle of winter, when all of the other companies are too busy to take you on.
While price is important, you should look the companies capabilities, responsiveness, and ability to stay-on-top of your snow removal needs so you're not left hanging or scrambling to find a replacement service.
Clear Contracts & Scope Of Work
What one company might consider "snow removal" might be different from what another company might consider snow removal.  It's important to be very clear on the scope of work you need to have completed on your property when the snow falls.  A good contract and scope of work from a snow removal company will outline exactly what the service entails and when it will be delivered.
A good snow removal scope of work might include:
How much accumulated snow will trigger service
How long after the snow stops falling will service start
Where will the snow be piled or will it be removed from site?
The specific type of equipment that will be used on your property
Whether or not you are receiving snow and ice removal on sidewalks or walkways
A thorough and detailed scope of work will help you plan your winter snow removal services and also make communication between yourself and your snow removal contractor clear and succinct.  It's either covered in the scope of work or it isn't.  If you need additional services not covered in the scope of work or you have particular needs that may differ for your property it's important to discuss these with your snow removal contractor and have them write them into the scope of work.
Snow Removal Insurance Coverage
Plowing and removing snow from a commercial property carries risks.  It's important to mitigate those risks by ensuring your snow removal company has proper insurance to work on your property.  Because of the cost of insurance there are many smaller companies who may not want to purchase a high level of coverage, instead they rely on "hope", hoping nothing goes wrong and they won't need it.  You should have a copy of your snow removal companies certificate of insurance so you have proof they have adequate coverage.
Why Switch To Terrace Snow Removal In Winnipeg, MB?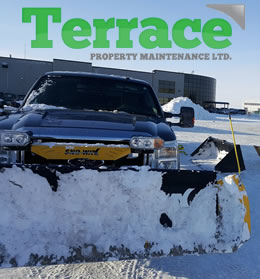 When you choose Terrace Snow Removal for your snow handling needs you are partnering with a local snow removal company with the equipment and infrastructure to handle the needs of commercial property owners and managers.
Our snow removal crews operate 24 hours per day 7 days a week during the winter season (November to February) and we have a variety of equipment at our disposal to quickly plow and remove the snow from your property.
If you'd like an estimate for commercial snow plowing and snow removal services please call (204) 202-3444 or fill out our contact form and we'll get right back to you.